Discover the Art of Pottery - Learn to

Create Beautiful Works of Art with Our Pottery Classes

for Beginners
"Pottery can be more than just a hobby; it can become a passion that enriches your life. If you're ready to explore the world of clay in a relaxed and creative environment, our pottery workshop is the perfect place to start. Whether you're looking for a fun activity to enjoy with friends or family or simply want to try something new, this workshop is designed for everyone, regardless of prior experience with clay. "
Pot Making -

A hobby that's Relaxing & Creative
Imagine being able to create a beautiful vase or bowl from scratch, using only your hands and imagination.
Our classes will give you the skills and knowledge you need to bring your pottery dreams to life.
With our guidance, you'll learn to create beautiful works of art that you can proudly display in your home or give as a gift to loved ones.
You'll also have the satisfaction of knowing that you created something with your own hands.
What will you
Gain from the Pottery Classes
?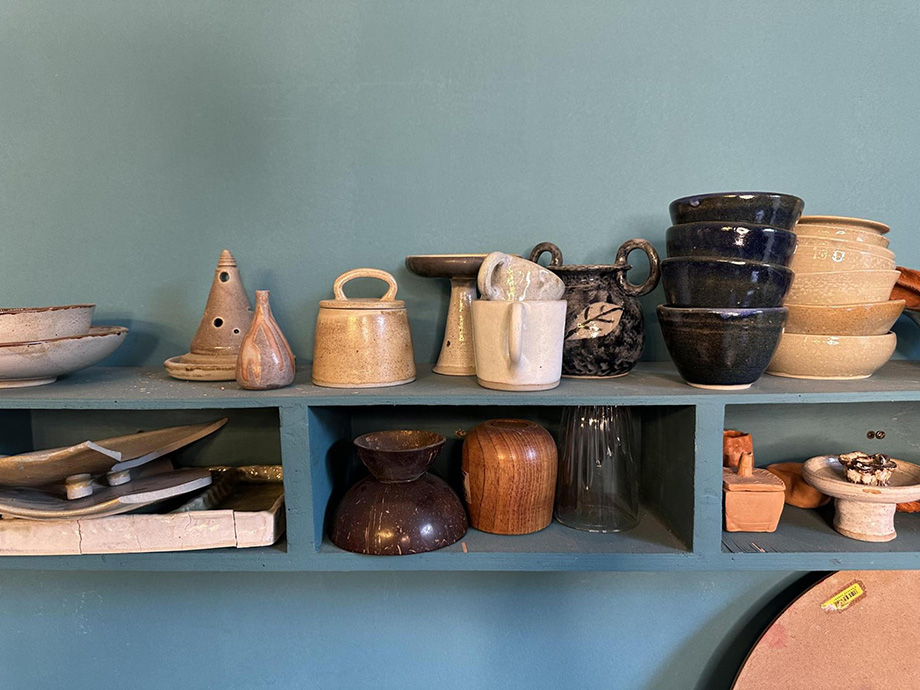 Frequently Asked Questions
Our pottery class is designed for beginners who are interested in learning the fundamentals of pottery-making. Anyone who wants to learn and explore pottery-making is welcome to join.
You don't need to bring anything for the class. We provide all the necessary materials and equipment, including clay, and tools.
In our pottery class, you'll learn the fundamentals of pottery-making, including pinching, coiling. You'll also gain a better understanding of different pottery techniques and styles.
We understand that unforeseen circumstances can sometimes prevent you from attending a class. In such cases, we will try our best to accommodate you in a future class or provide alternative arrangements.
In the class from Mudkart, you will specifically learn the craft of pottery, right from the basics. You will gain an understanding of the tools and techniques involved in creating a ceramic object using pottery. The class is interactive in nature, so you can clear any doubts you may have from the instructor during the lessons.
Ceramics are used for creating these:
1) Kitchenware
2) Tableware
3) Garden planters
4)Decorative artifacts for interiors
5)Lamps
The class is beneficial for students for multiple reasons. For one thing, pottery is a relaxing activity and the perfect way to unwind on a weekend. Also, learning a new skill instills confidence in the students- and that can reflect in other arenas of their lives. The classes are also a great avenue to meet others with similar interests.
Mudkart - © 2023 All Rights Reserved